Restoration and improvement projects
on the Poway Adobe Home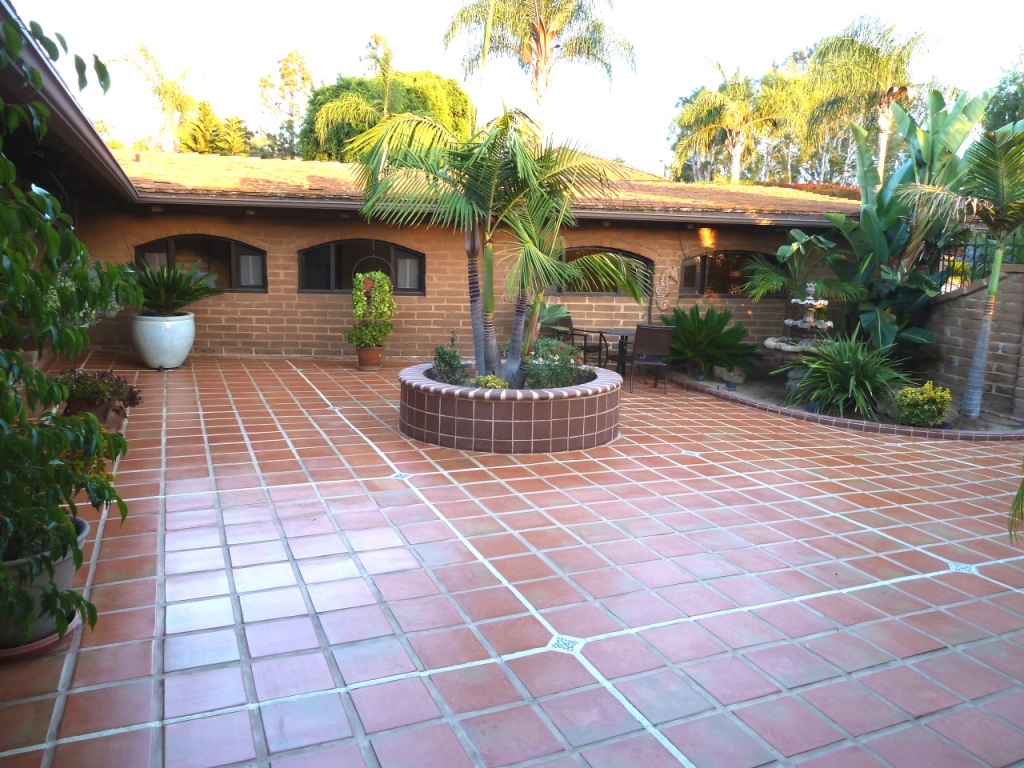 Summer 2014
Engineered expansion joints added in courtyard.
Broken Satillo tiles replaced, loose tiles reset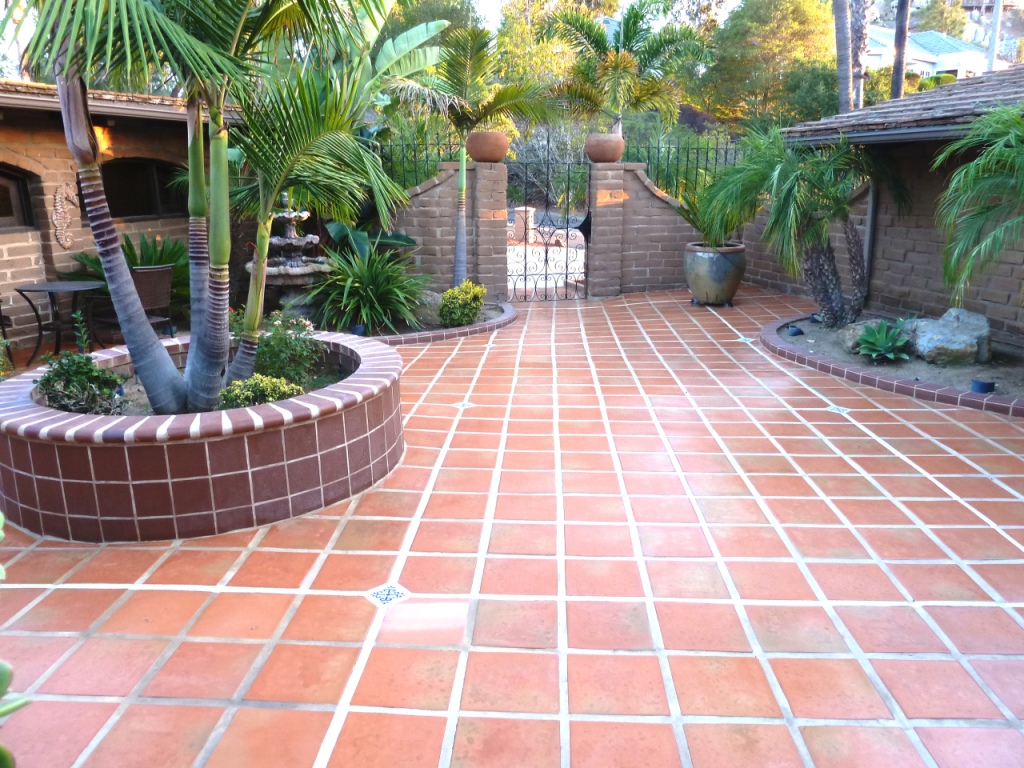 .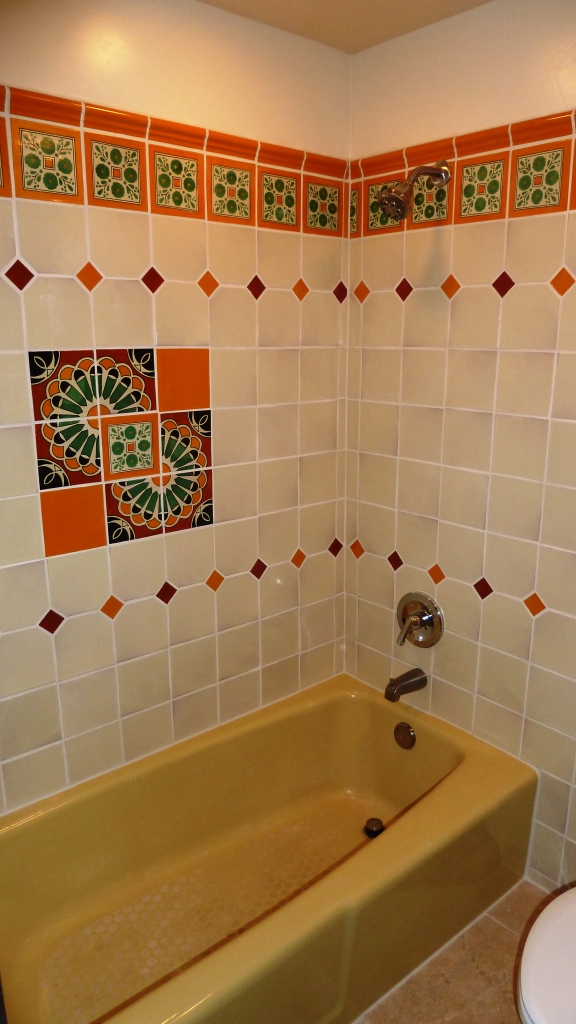 Winter 2015
Plastic tub/shower enclosure in guest bathroom replaced with Mexican Talavera tile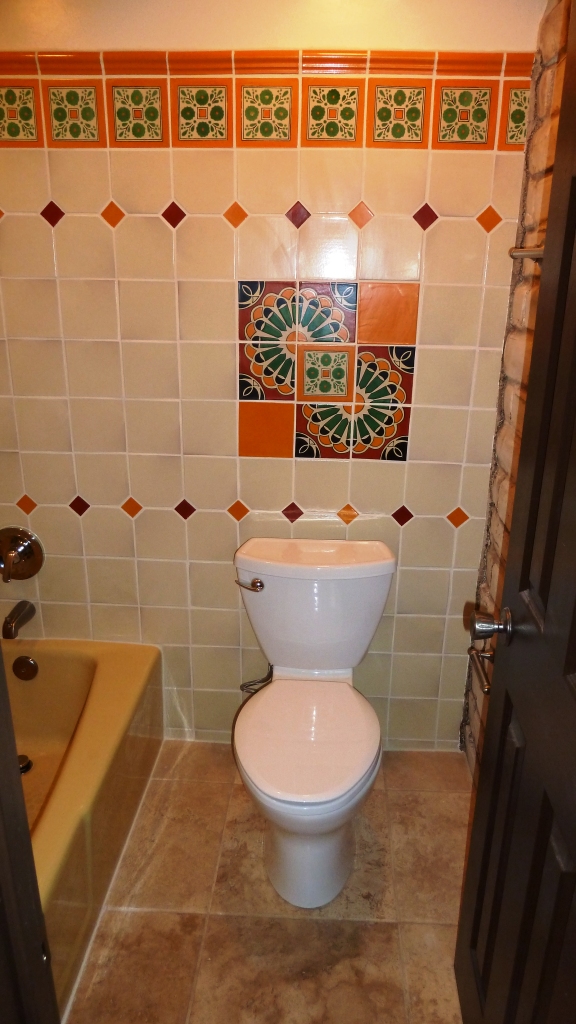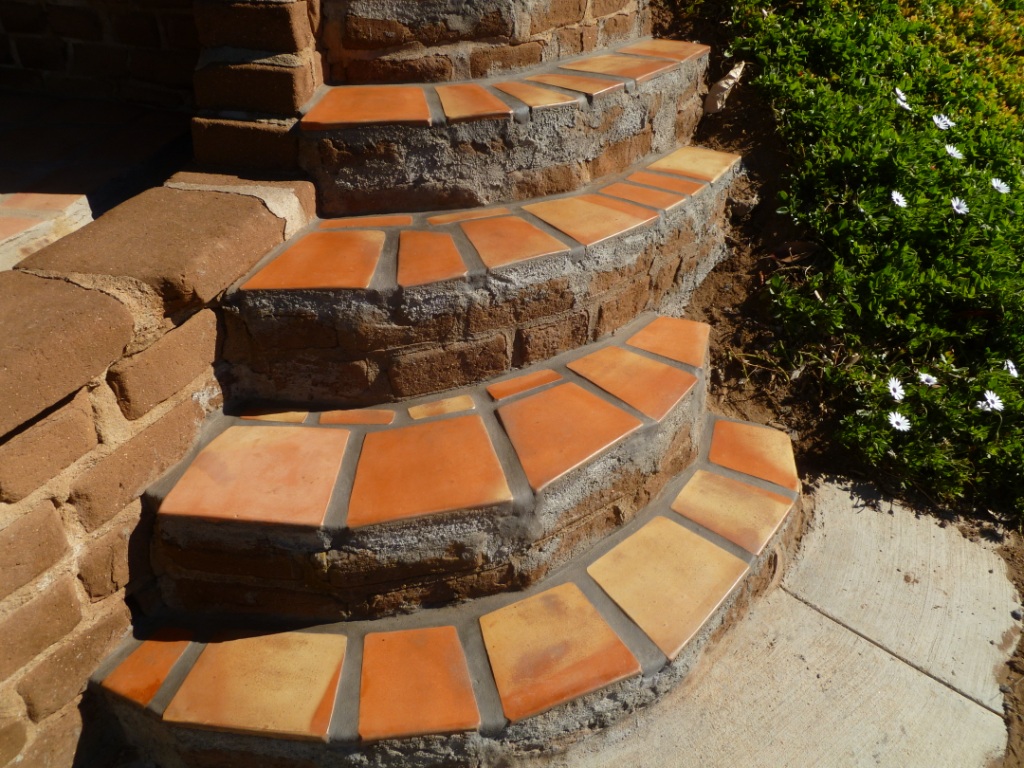 Weathered adobe steps on West side of house Satillo tiled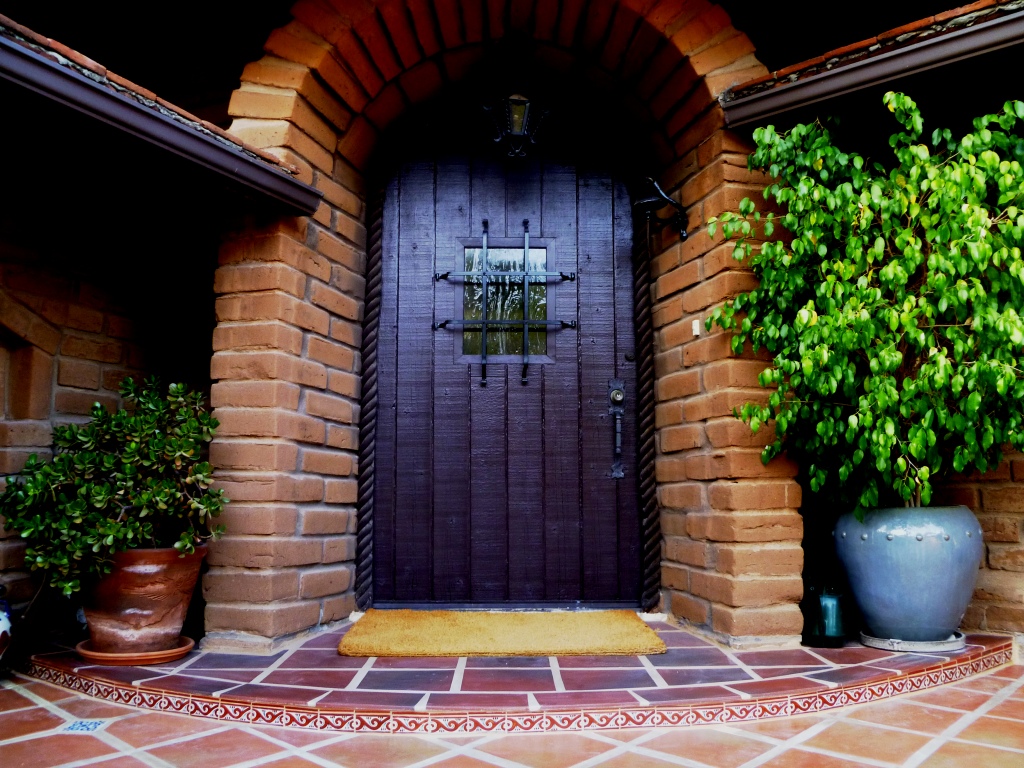 Summer 2015
Front door landing and planter re-tiled with Mexican Talavera accent tile
(plain terracotta tile removed)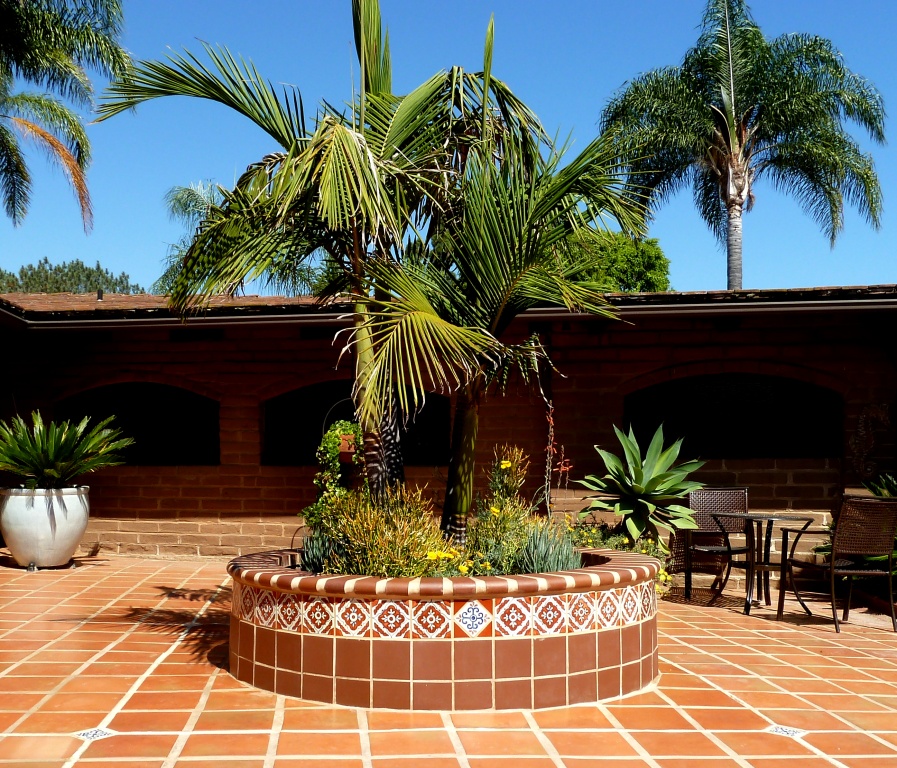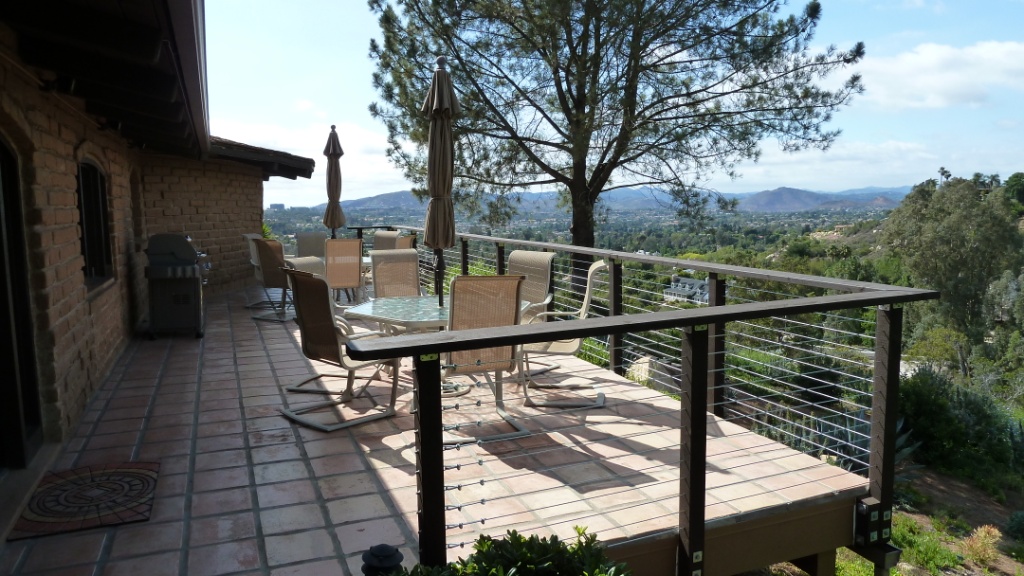 Rotted redwood and glass deck rail replaced with properly flashed rustic treated-wood deck rail,
with hot galvanized cable and hardware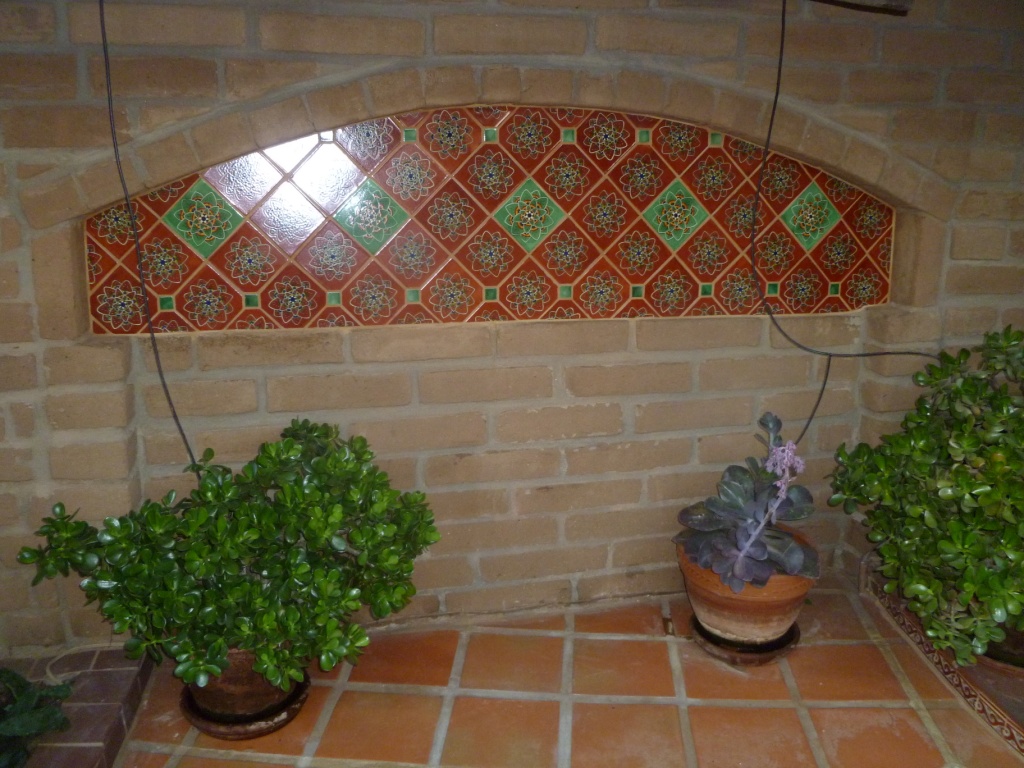 Fall 2015
Mexican Talavera tile added to bricked-in courtyard window
(The other side of this feature frames the master bedroom's bed headboard)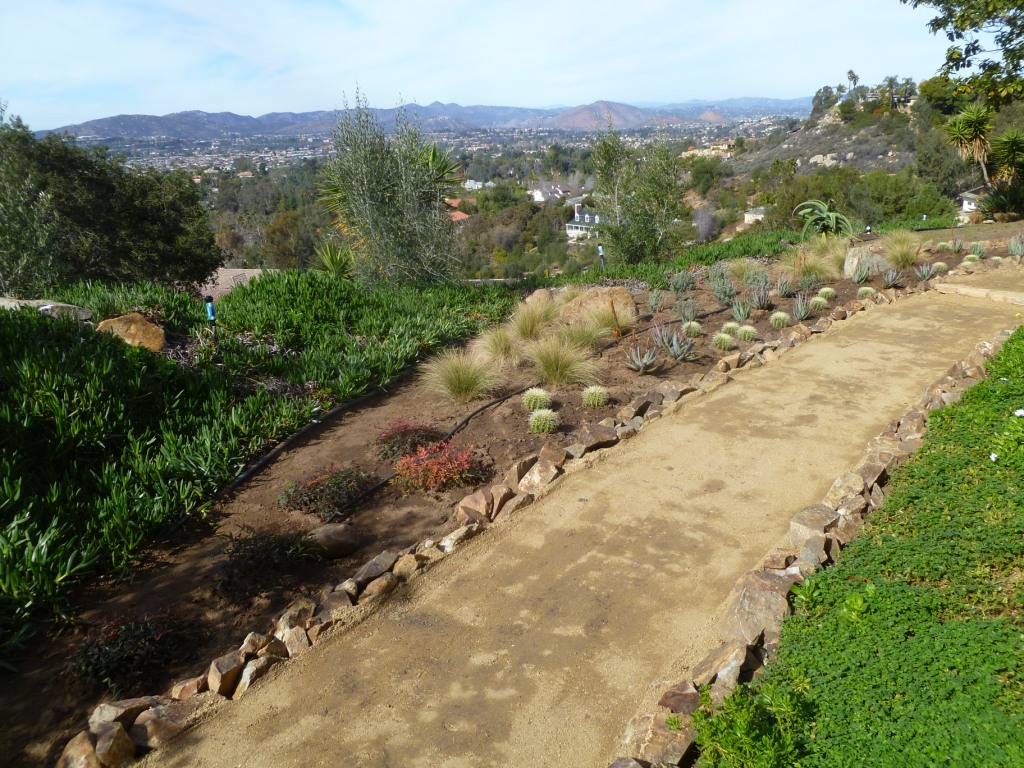 Winter 2016
Waterwise garden, Baja cresta red-rock edging, and compacted decomposed granite pathway
added in West yard.
(turf replacement)
Landscaping and sprinklers moved away from adobe retaining wall.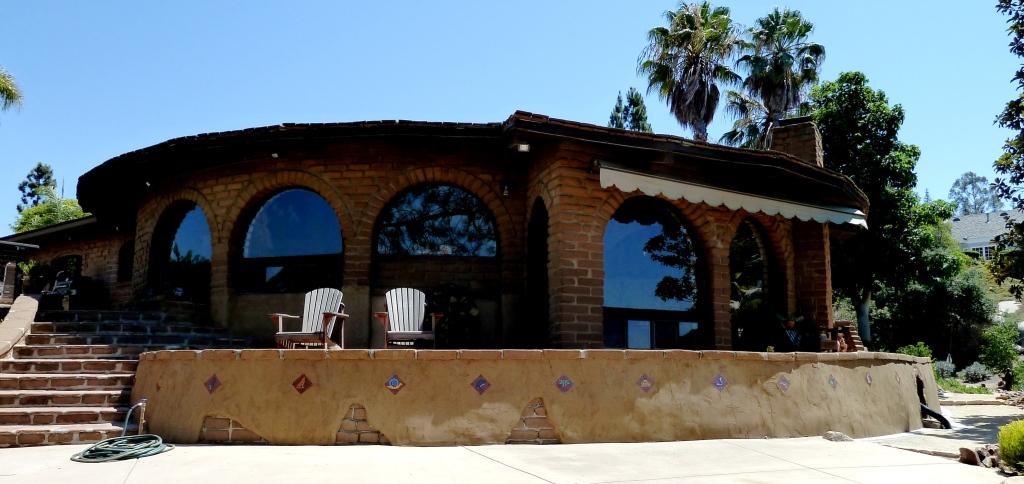 Summer 2016
West retaining wall and steps coated with "Mission style adobe plaster"
(Modern materials were used, and custom accent tiles were added)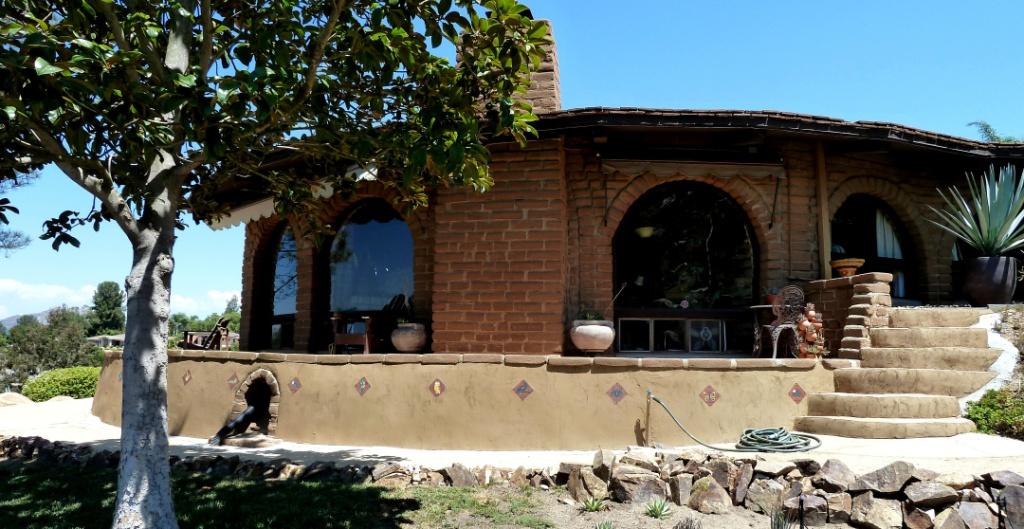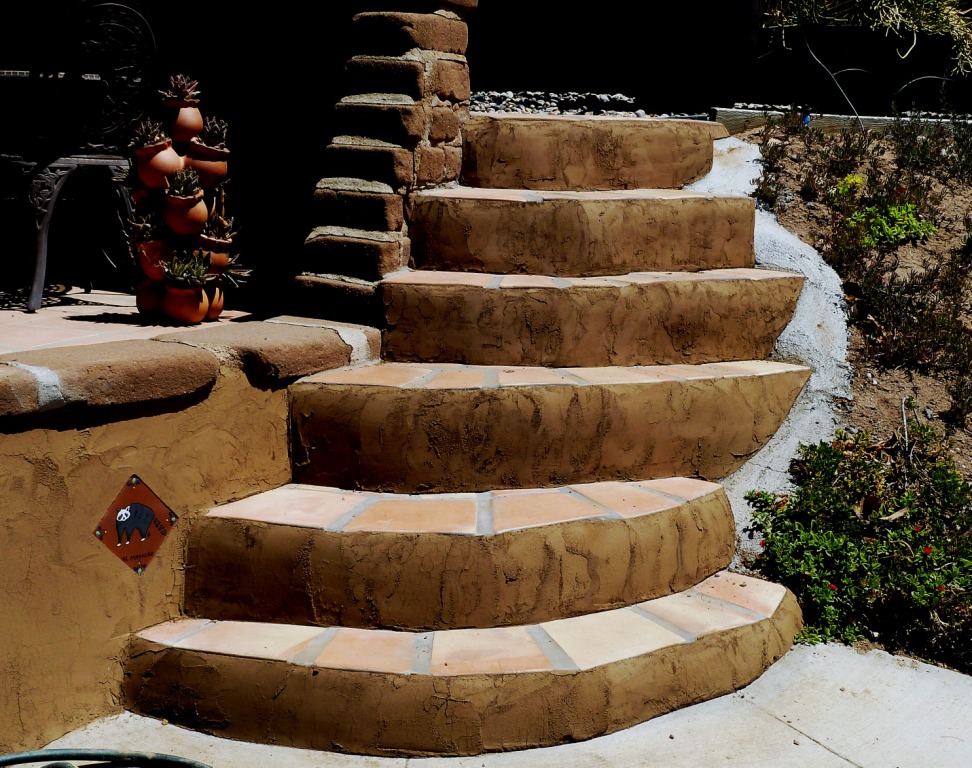 Plastering the steps was like icing a six layer chocolate cake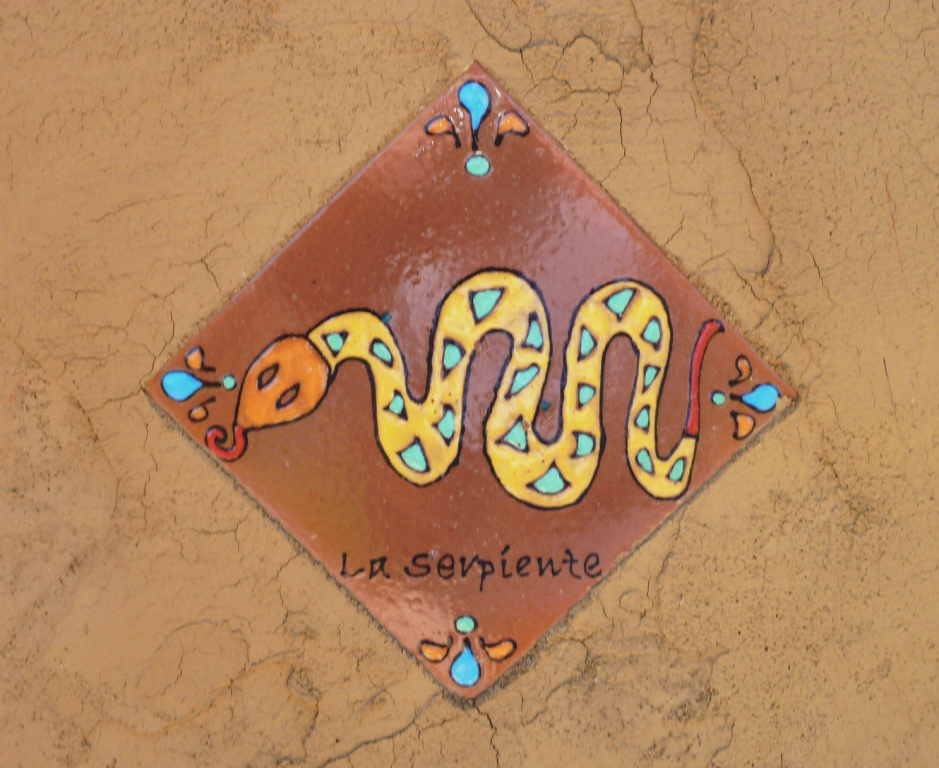 21 custom tiles by a local Escondido Artist adorn the wall,
depicting all the wild animals seen in our yard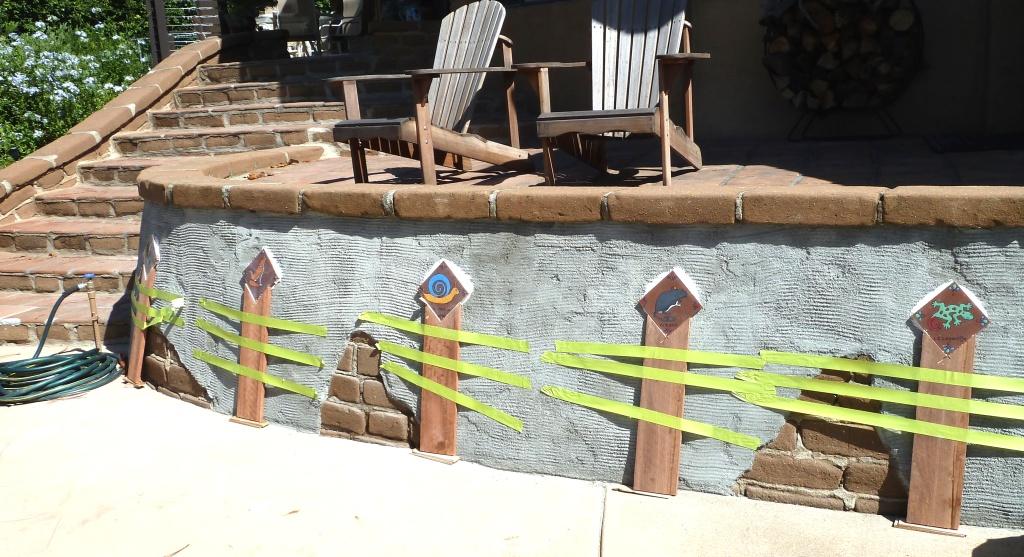 tiles set on the scratch coat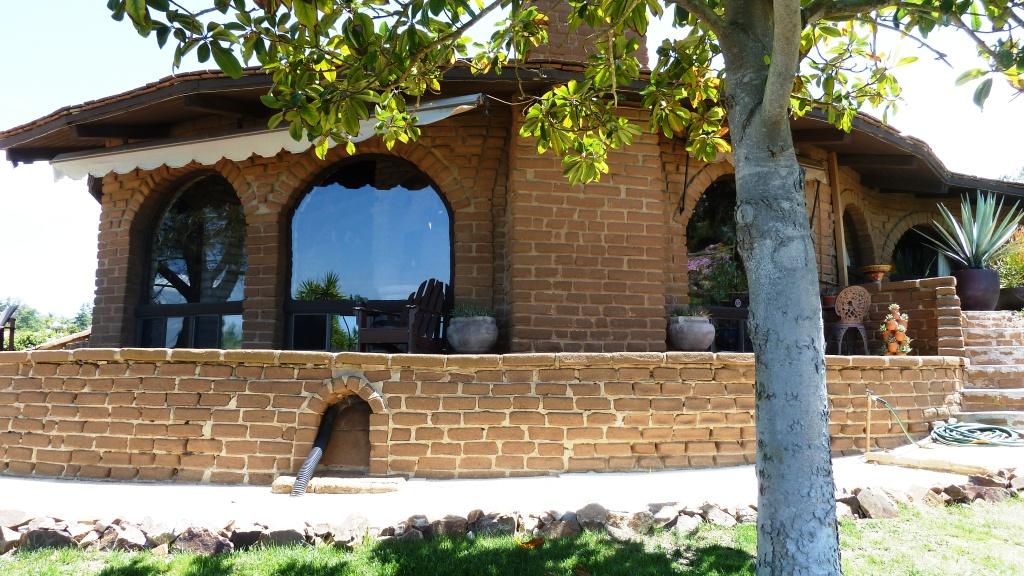 The before pictures, showing slow erosion of bricks from previous
owner's sprinklers spray on wall and steps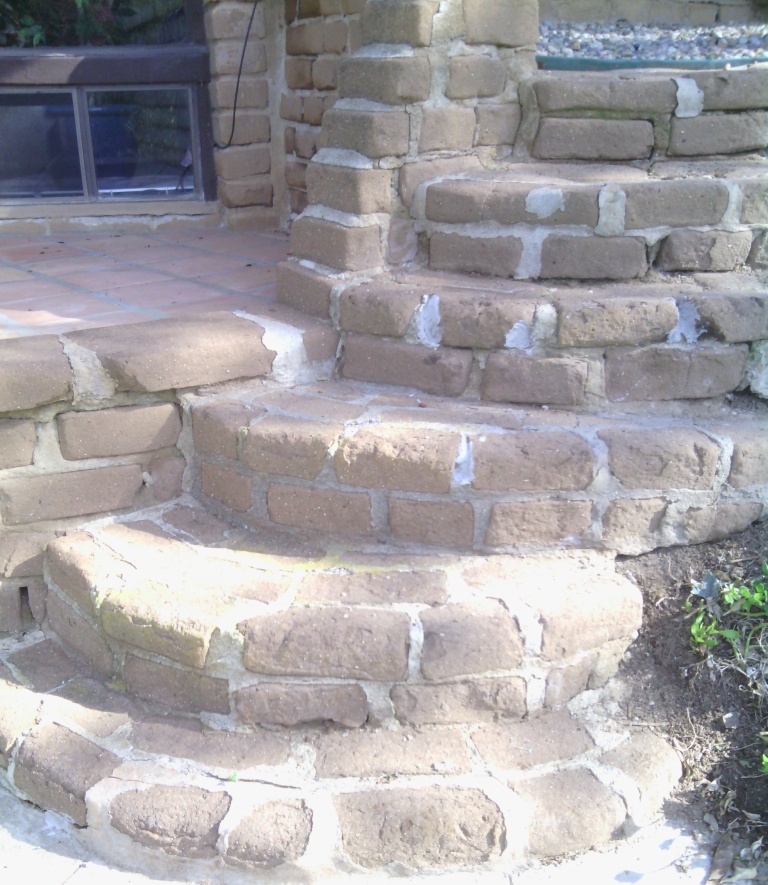 .