the other "distraction"
the Poway Adobe Home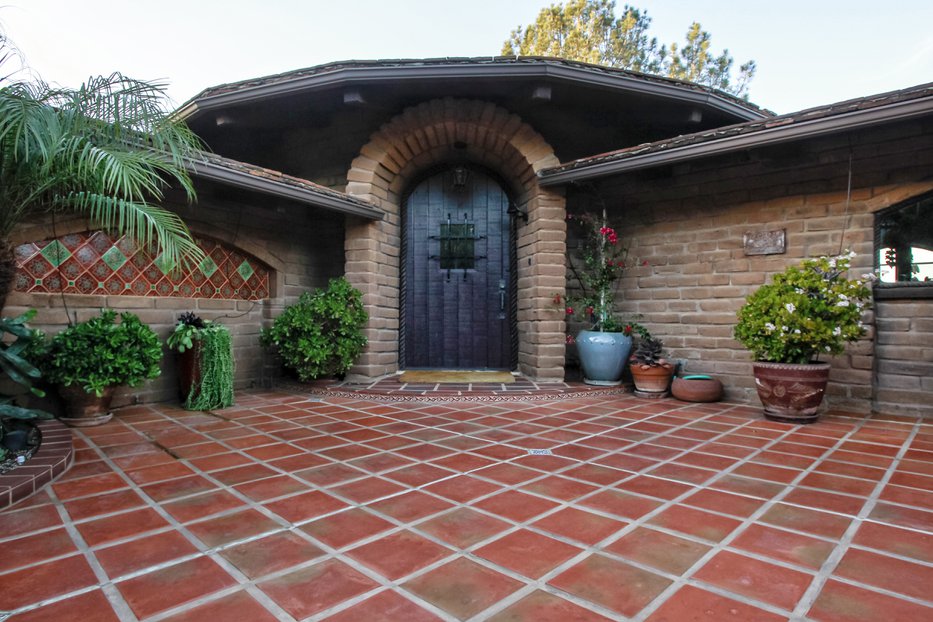 Our Poway Adobe Home
A Modern Adobe Brick Spanish Colonial with a Hacienda style courtyard
Designed and built by Larry Weir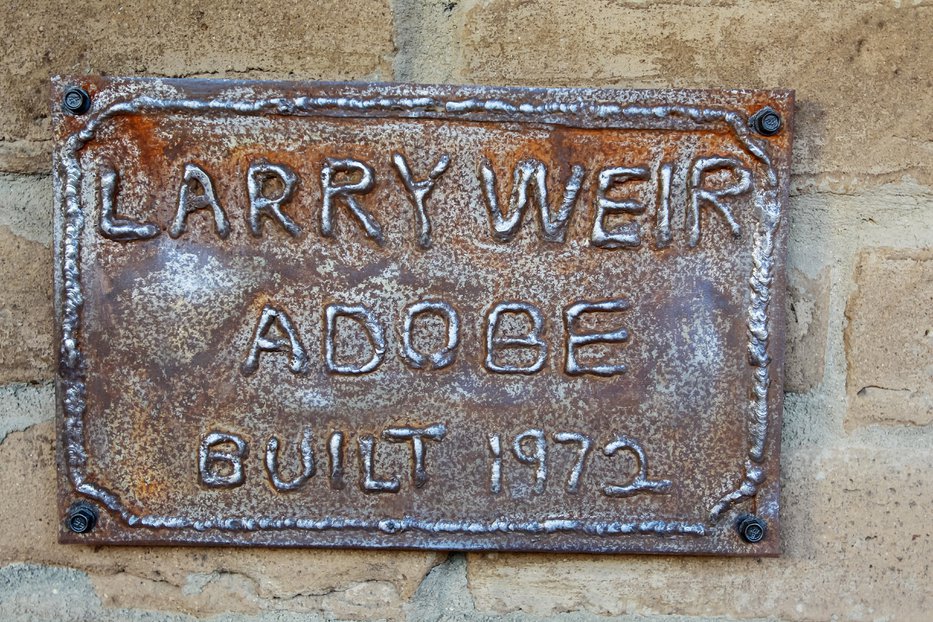 Larry Weir and his brother Jack were famous Adobe Home builders in the 50s, 60s, and 70s,
know as Weir Brothers Construction Co.
Their Adobe Brick homes were all custom built, some for
San Diego's rich and famous
.
We were lucky enough to aquire one in 2014.
Built on the Western-most lot in Poway's Green Valley Highlands, the house has unobstructed Western and Northwestern views.
We watch the sun set over Rancho Santa Fe.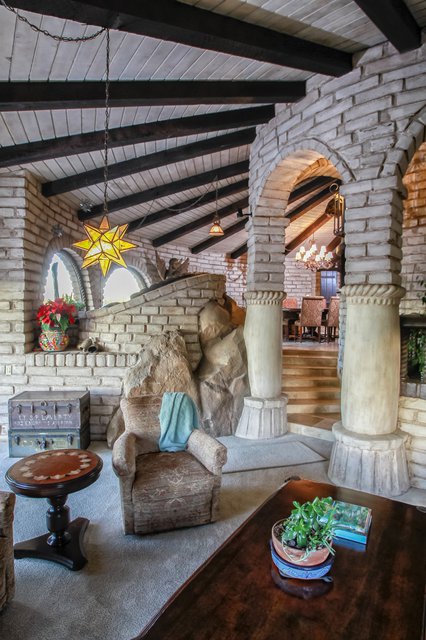 Over 10,000 Adobe bricks were used to build the house,
and a total of 45 arches were incorporated into the design.
The walls are solid Adobe, 16" thick.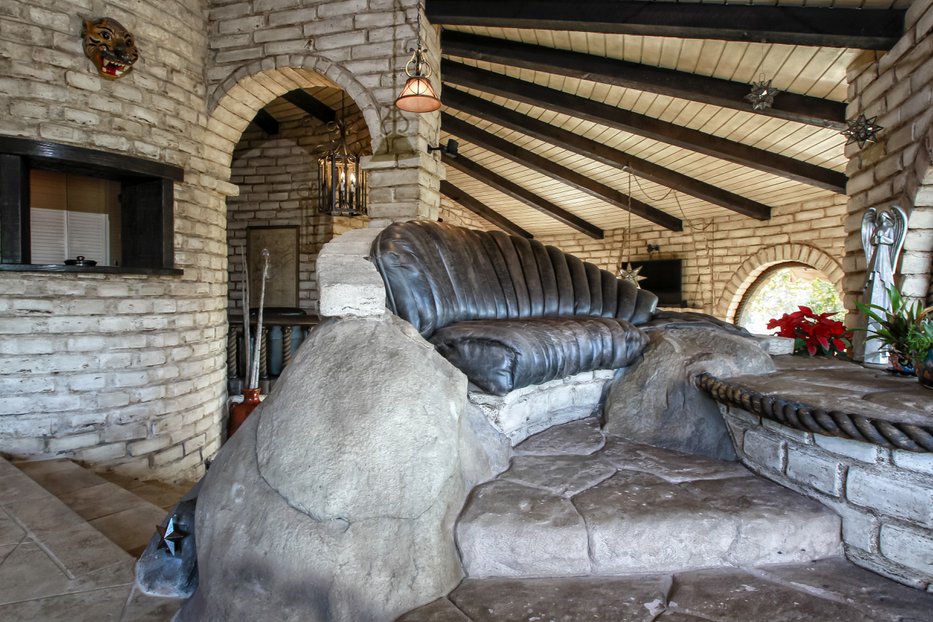 The house was built around a large Granite boulder, and a seat carved into it.
The center of the living area houses a wet bar, in the central turret. Larry's designs were more artistic,
with rounded elements, while Jack's were more ranch style.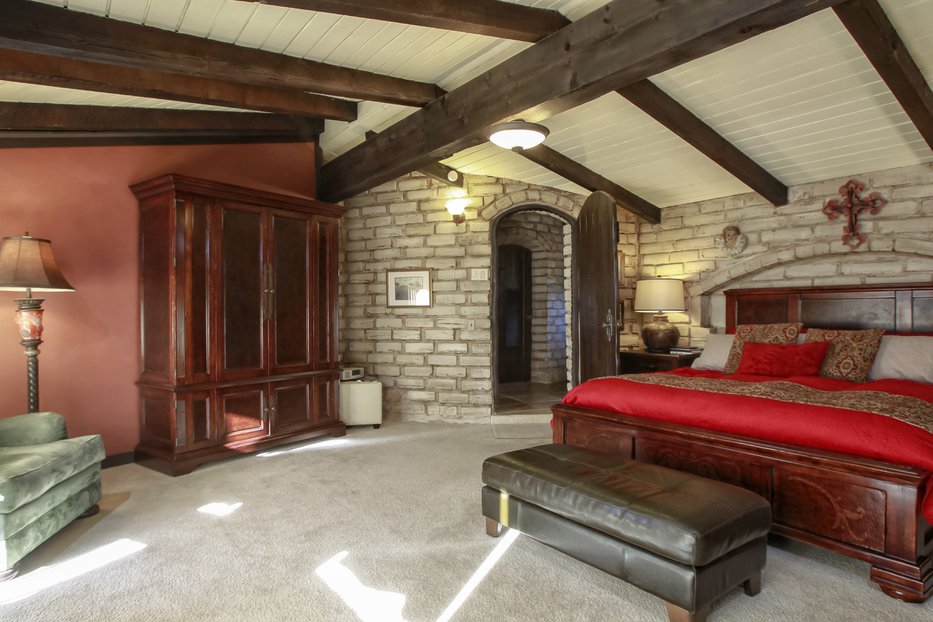 Off the central turret is the Master Bedroom.
Doors have hand carved edges to match the contour of the bricks.
The house has been a blank slate for home decor:
Mexican furniture, Mexican Talavera Tile projects,
and hand forged black iron fixtures.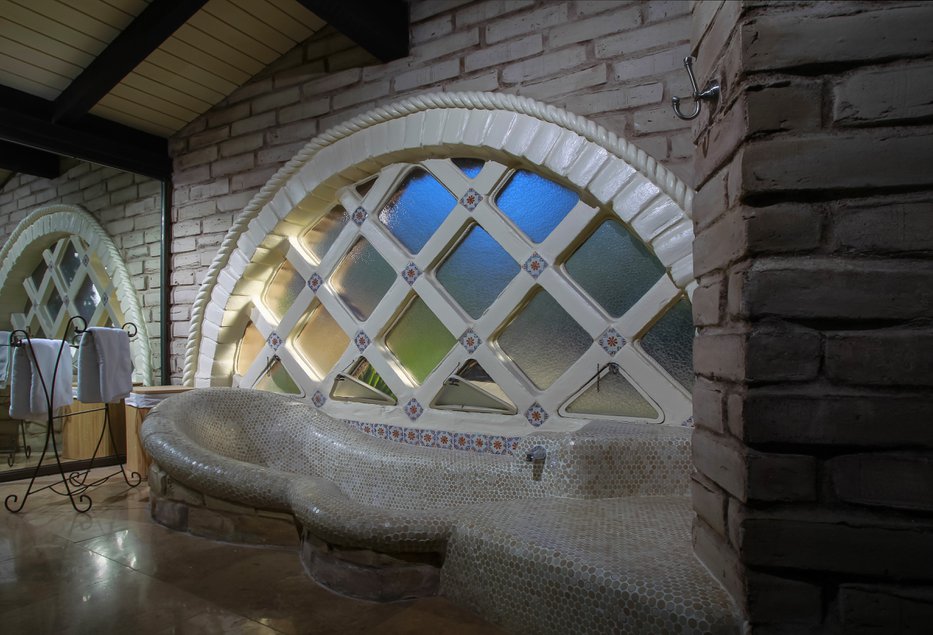 The Master Bathroom has a unique free form tub, and triangle windows.
3" diameter Hemp Rope lines the windows and doors throughout the house.
Photo credit for all photos above:
Eduardo Contreras,
San Diego Union Tribune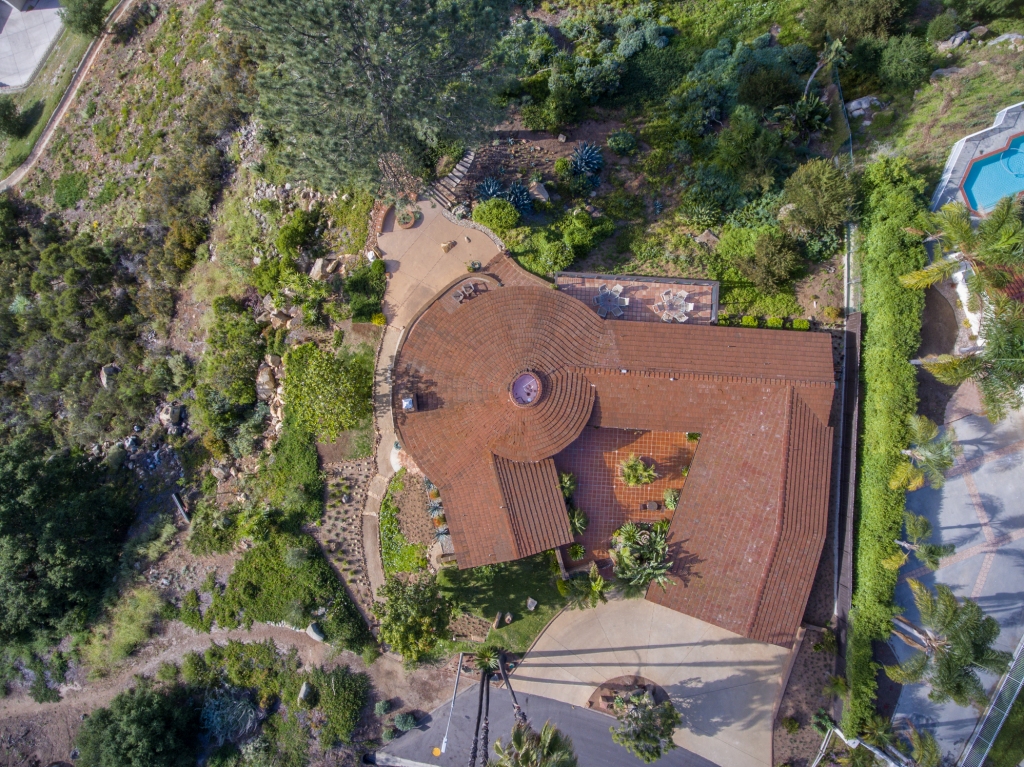 The roof is flat Mexican "Tecate tile", cemented together, on top of an insulating foam board substrate.
A natural hillside habitit for Hawks, Owls, Coyotes, and a Bobcat surround the house.
Where the street ends a community nature trail begans.
Are Adobe Homes of interest to you?
A home tour of select homes in San Diego's North County is offered yearly: